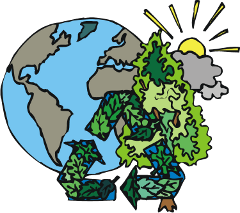 Green careers
can be any occupation that is affected by activities such as conserving energy, developing alternative energy, reducing pollution, or recycling.
Green occupations
fall into three groups:
Higher Demand Green Occupations
Changing Skills Green Occupations
New Green Occupations
Find more than
green occupations
in following
Holland Codes
resources -
150 Best Jobs for a Better World
Stem Careers Inventory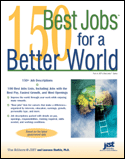 150 Best Jobs for a Better World
Improve the world through your work while enjoying many rewards, including good pay. This special book covers jobs that let you do
good for others
or
society
and
yourself
.
Through
100 best jobs lists
and
150 job descriptions
, you explore careers in -
Health
Education
Fine arts
Public safety
Social service
Natural resources, and more.
The careers are ranked by
pay, growth, and openings
, so that you can do well while doing good.
Best jobs lists
are organized by -
6 world-saving criteria
3 economic factors
11 education and training levels
15 interest clusters
6 personality types, and more
The
job descriptions
reveal -
Salary
Growth through 2014
Annual openings
Percentages of part-time and self-employed workers
Tasks
Skills needed
Education and training programs
Related knowledge and courses
Work environment
Stem Careers Inventory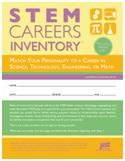 STEM
and
green occupations
promise growth and opportunity, and are key to U.S. competitiveness in the global marketplace.
But how do you know which
STEM occupations
suit you best?
In just
five steps
, this
easy-to-use assessment
helps students and young people
discover their personality type
and then
match it to STEM and green careers
.
Users respond to
72 brief items
,
total their scores
, and
identify their Holland RIASEC personality type
.
Next
they identify appealing jobs that align with their top personality types
.
Green job titles
are in a
green typeface for quick and easy recognition
.
Another step
features a worksheet
for
researching careers of interest
and
lists career exploration resources
.
In the
final step, students match their personality to education-related career clusters and career academies
.
All job titles in the
STEM Careers Inventory
are from the
U.S. Department of Labor's Occupational Information Network (O*NET) database
.
Read more
...